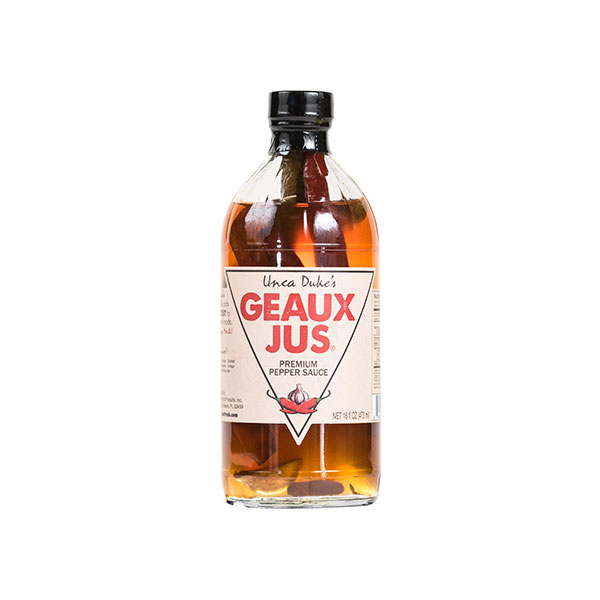 About
Unca Duke's Pepper Sauce
What is Geaux Jus?
In short it is a pepper vinegar – a classic Southern condiment. We believe Unca Duke's is the best of its kind on the market. Hand made for years in the kitchen of Unca Duke and Rebecca Bardwell, Duke and Byron teamed up to put this wonderful, Santa Rosa Beach original product on the market.
Try it in soups, stews, greens, beans, salad dressings, cole slaw, marinades, bastes, pickles and any recipe that calls for vinegar or lemon juice. Unca Duke's Geaux Jus adds a soulful zest to all your favorite foods.
Guaranteed Happy Mouth!
Byron Chism
Butt Rub World Headquarters
Santa Rosa Beach, Florida