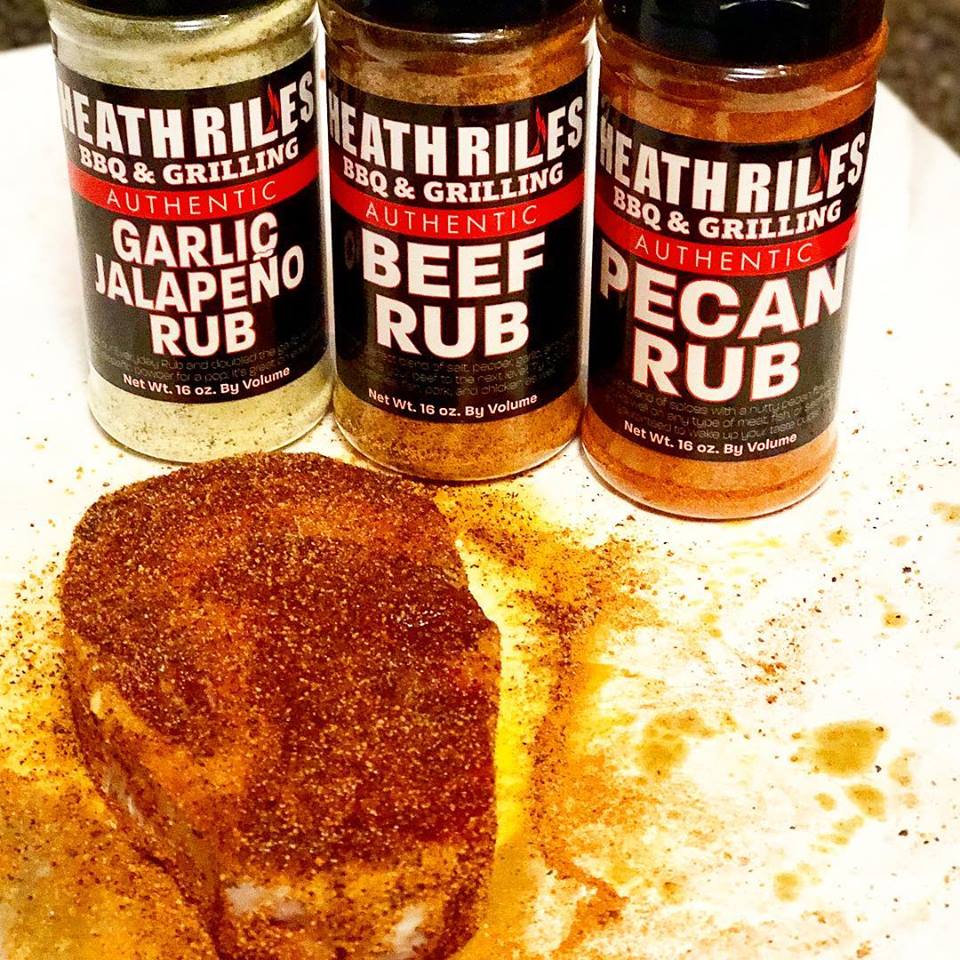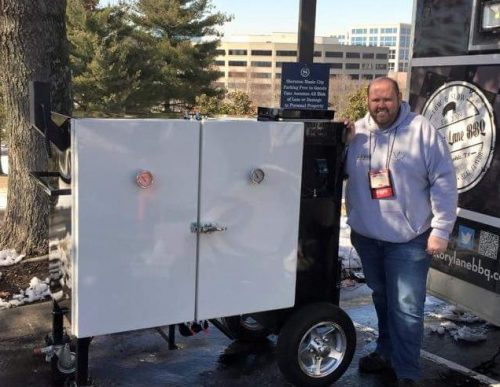 Heath Riles has established himself as an industry leading expert in both competition barbeque and competition grilling. Not simply a pitmaster in his own right, Heath is also the creator of an award winning line of barbeque rubs, sauces, marinades and injections. But even those who are not "into" such products or competition barbeque and grilling have gotten a "taste" of Heath. This has occurred as a result of a Bank of America sponsored television commercial which promoted the Bank's cashback credit card line and aired on television worldwide for six months. It featured Heath and several members of his former Victory Lane BBQ team "in action" as they prepared for a competition event.
But make no mistake. The position Heath occupies in the industry today and the notoriety he now enjoys did not occur by accident. Those who know Heath will vouch for the fact that his success is and remains the product of countless hours of hard work. As for Heath himself, being the kind of person he is, he would also tell you that it also involved some good fortune too. In the main, that good fortune is the result of his association with so many good people who have helped him and mentored him along the way, not just in helping to advance his cooking skills, but in mastering the "business side" of competition cooking, as well. Heath can tick off the names of the many mentors, sponsors and fellow team members to whom he gives so much credit, beginning with Don Moody and the rest of the Tippah Bottom Hug Rustlers who gave him his start, to Pitmaster Pat Burke who "took a-liking" to Heath and gave him hours of help, to the "guys and gals" who made up many subsequent teams he transitioned to, from Fat Cracks BBQ, to Boar's Night Out, to Victory Lane BBQ, and now most recently, to the team members of the simply, but appropriately named, Heath Riles BBQ Team. Of course, the list of those to whom Heath so routinely gives credit is never completed until he mentions the many national companies he works and partners with including Heritage Farms Cheshire Pork, Yeti, Traeger, Deep South Smokers, Old Hickory Pits, and B&B Charcoal.
2013 – Whole Hog Team of the Year – Memphis BBQ Network
2014 – Team of the Year – Memphis BBQ Network
2014 – 3rd overall BBQ Division of the World Food Championships in Las Vegas
2015 – Won 12 Grand Championships ou tof 13 Memphis BBQ Network Contests competed in.
2015 – 5 Perfect "180" Scores in Kansas City BBQ Society Contests
2016 – Team of the Year – Memphis BBQ Network
2016 – Finals in BBQ Division at the World Food Championship in Orange Beach, Alabama
2017 – Team of the Year – Memphis BBQ Network
2017 – 9 Grand Championships in Memphis BBQ Network
2017 – 6 Grand Championships in Kansas City BBQ Society
2017 – Perfect "180" score in Brisket Division at the World Championship Jack Daniels BBQ Contest.